"Matchmaking Event for Creative and Cultural Industries in the Med Area" the next 24th – 25 h October 2018 in Bari (Apulia – Italy)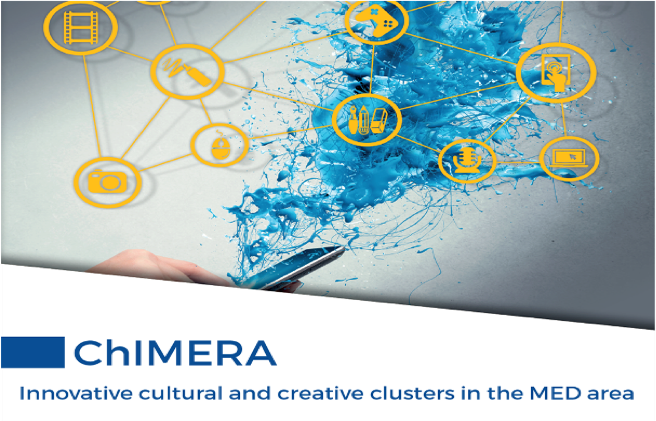 SAVE THE DATE: Puglia Creativa is organizing the "Matchmaking Event for Creative and Cultural Industries in the Med Area" the next 24th – 25 h October 2018 in Bari (Apulia – Italy)
On October 24th and 25th 2018 Puglia Creativa will organize in Bari (Italy) a matchmaking event for creative and cultural industries of the Mediterranean area in the framework of the CHIMERA project "Innovative cultural and creative clusters in the MED area", to create favourable development and internationalization opportunities.

The ICCs representatives will come from 11 partner countries of Ch.IMERA Project (Italy, Spain, France, Portugal, Greece, Albania and Slovenia).

Sectors involved are:
Design and architecture / Audio-visual / Performing arts
Software and videogame / Heritage / Publishing

Participants will take part in 20 minutes pre-booked meetings with potential partners.

If you are a creative SME and would like to show your expertise or products, offer your services or find a partner for new projects, do not miss Ch.IMERA Matchmaking Bari event. Participation is reserved to Puglia Creativa members.

Participation is free.

When and where?

October, 24-25th 2018
Bari, Apulia Region, Italy
Teatro Petruzzelli (Circolo Unione)

Online registration available until September 25th here.

More info here or at CHIMERA@PUGLIACREATIVA.IT