Ch.IMERA Project: Online the results and the video of the Bootcamp organized by Puglia Creativa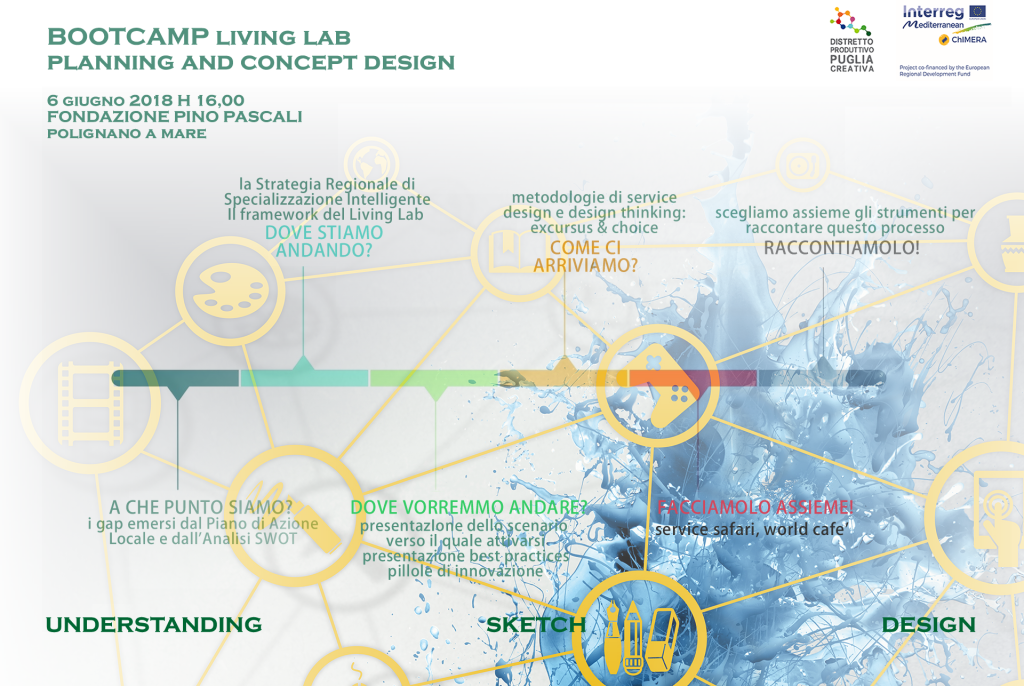 Ch.IMERA Project: Online the results and the video of the Bootcamp organized by Puglia Creativa held on the 6th June 2018
Puglia Creativa published the results of the Bootcamp Living Lab that took place in Polignano a Mare (Apulia-Italy) on the 6th June 2018 at the Pino Pascali Foundation.

By using service design and design thinking tools we sketched the new integrated communication platform of Creative Apulia District.

During this first step, we gave a better definition of our value proposition.

What emerged?

For the participants, Creative Apulia District – Distretto Puglia Creativa means:
• create network
• consolidate values
• help market growth
• encourage internationalization

For further details see the attached file: bootcamp 1st report ok
To relive the highlights of the Bootcamp Ling Lab, watch the video here.